DE/ Einzigartige und eigenwillige Kuriositäten und Köstlichkeiten für alle Sinne. Erleben Sie erfahrene Strassenbummler, recycelte Circussternchen und geniale Tüftlerinnen. Tauchen Sie ein in die skurile Welt unseres Jahrmarkts…erstmalig und einzigartig.
EN/ Unique curiosities and delicatesse for all the senses. Experienced street artists, recycled circus stars and ingenious tinkerers. Immerse yourself in the world of our funfair…
VIDEOS PAST DATES:
30 Jahre Bröllin, Juli 2022
SO 36 Kreuzberg, Berlin, Mars 2019.
25 Jahre Schloss Bröllin, Mecklenburg-Vorpommen, Germany, 2017
ARCHIV:
30 Jahre Schloss Bröllin 2022 by and with:
Julia Knaust / Nils Wollschläger [www.omnivolant.de],
Plus Ou Moins Cirque productions / Claire Terrien [www.pomc-prod.de]
Deana Kozsey / Holger Ehrich – Duo Diagonal [www.duodiagonal.de]
Benoit Ribot [www.https://bnoir0.wixsite.com]
Mottili Theatre / Marie Donath [www.mariedonath.net]
Till Gätjens – La Balance [www.laboratory-of-imagination.com]
Sandra Vennix [www.aureliaavila.jimdofree.com]
Martin van Bracht [www.aristokraten.de]
Etta Streicher [ettastreicher.wordpress.com]
Fleur, Charlotte und Mitzi
Die Attraktionen: die menschliche Greiferin, das Karussel, "La Balance", Hau den Lukas, die Wohlsagerinnen, die Kasse, die Geisterbahn, das Labyrinth, Portrait-bude, die PeepShow, Wurfbude "Bouledosen", der Recommandeur, "Hau rein", "Achterbahn", Zuckerwatte, Popcorn und vieles mehr…
Circusbiennale & So36 Berlin 2019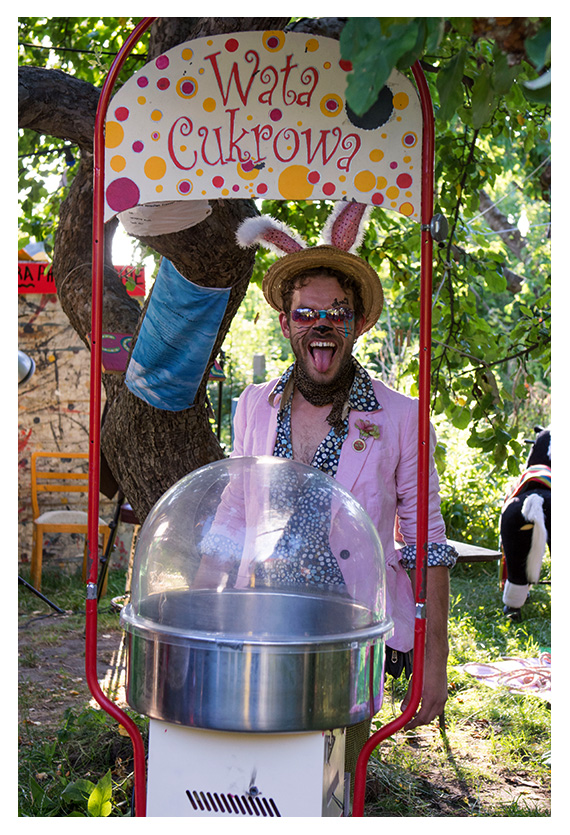 25 Jahre Schloss Bröllin 2018 by and with:
Julia Knaust / Nils Wollschläger [www.omnivolant.de],
Circus Unartiq – Lisa Rinne / Andreas Bartel
[www.circus-unartiq.de]
Plus Ou Moins Cirque productions / Claire Terrien [www.pomc-prod.de]
Duo Einfach Riesig, Katrin Lachmund/ Christian Menzel [www.einfach-riesig.com]
Mottili Theatre / Marie Donath [www.mariedonath.net]
Sanni, Lasse, Eli, Bastian, Tinka, Max, …
Die Attraktionen: die menschliche Greiferin, das Karussel, Hau den Luka, die Kasse Crew, das Grusel Labyrinth, the Juke Box, Nacktschnecken Rennen, Popcorn Orakel, etc