a new production for young audience, 2022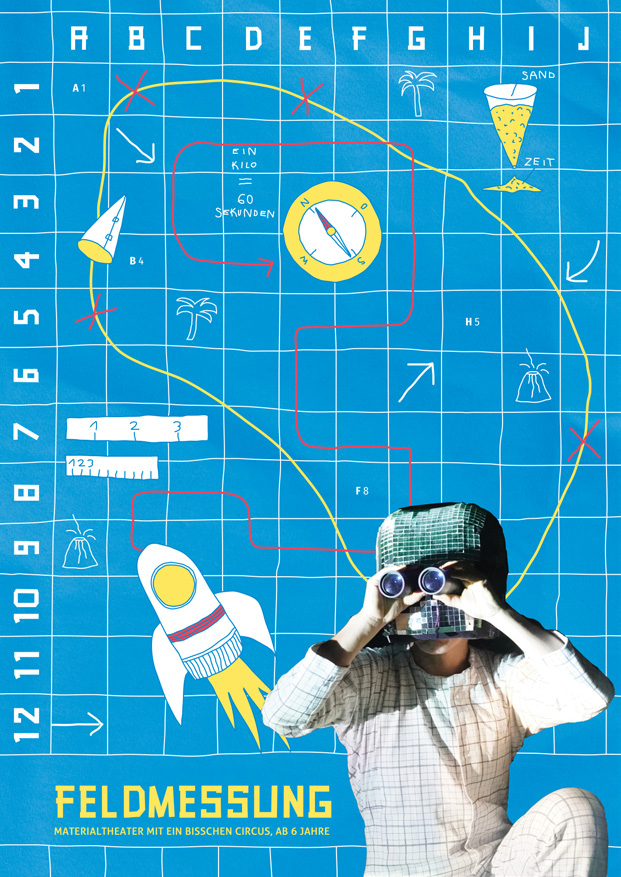 VISUAL THEATER WITH OBJECTS & A LITTLE BIT OF CIRCUS
What can we measure and with which tools? In the piece FELDMESSUNG we try to draw our own map for a rocket launch. With acrobatics, light and sounds, we measure, we draw and snap lines. Depending on how accurate the map is, the rocket start will succeed… or not.
3+, for the curious, measuring professionals and those with an affinity for tools from the age of 3.
Duration: 45 min.

"Feldmessung / Arpentage / Surveying" is a performative project that playfully questions measurement processes and highlights their possible inaccuracies and failures. In order to define spatial boundaries and explore certain laws of fundamental physics, the performers play with their own bodies as well as with working tools. Through acrobatic movements, tensions of ropes, experimentations with lights and the manipulations of objects, the performers develop their own method of measurement and take their audience into a world where science and poetry are intertwined.
Concept, Performance: Claire Terrien
Live Projection, Costumes: Lena Gätjens
Music: Bianca Iannuzzi
Lights and stage: Claire Terrien, Lena Gätjens
Production, Diffusion: Frauke Niemann
Outside Eyes & Ears: Marguerite Bordat, Pierre Meunier, Estelle Jullian, Olivia Jenks, Blandine Casen. Dramaturgy (accompaniment): Barbara Fuchs. Pedagogy (accompaniment): Charlotte Bartesch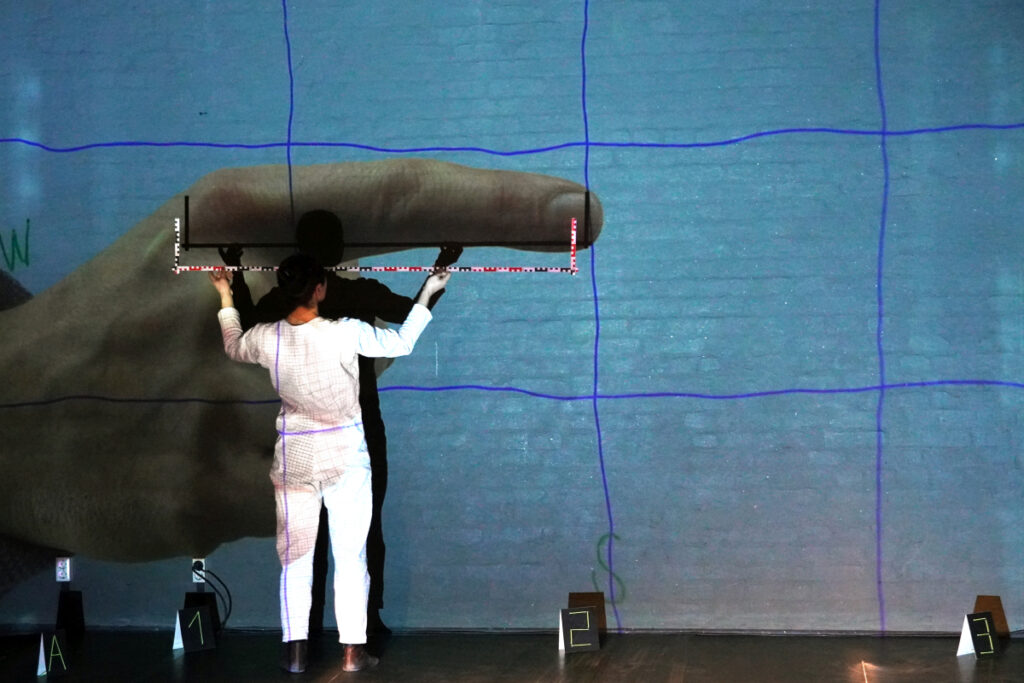 ---
A coproduction by Plus Ou Moins Cirque Productions (POMC) & FELD Theater für junges Publikum. Granted by Hauptstadtkulturfonds, Fonds Transfabrik. Supported by Le Cube-Studio Théâtre de Hérisson, Arts Printing House Vilnius (Residenz). Research funded by the Programm #takecare /Fonds Darstellende Künste aus Mitteln der Beauftragten der Bundesregierung für Kultur und Medien & Schloss Bröllin (residency).
---
Première in March 2022 at FELD Theater Berlin >> Programm & Tickets
---
PAST DATES:
19. bis 22. October 2022 @FELD Theater Berlin
14. bis 17. September 2022 @FELD Theater Berlin
Sa. 12.+ Su. 13.03.2022 at 4pm @FELD Theater (!canceled!)
Fr. 11.+ Mo. 14.03.2022 at 10am @FELD Theater (scholars)
–
Fr. 11.02.2022 at 10am, Work-in-progress Showing @Le Cube-Studio, Hérisson (scholars)
---
Residencies: [>> fotos on the blog]
– February 2022 @Le Cube / Cie La belle Meunière in Hérisson (France)
– January 2022 @FELD Theater Berlin
– October 2021 @Arts Printing House / menus spaustuve in Vilnius (Lithuania)
[>> fotos on the blog]
– July 2021 @FELD Theater Berlin
---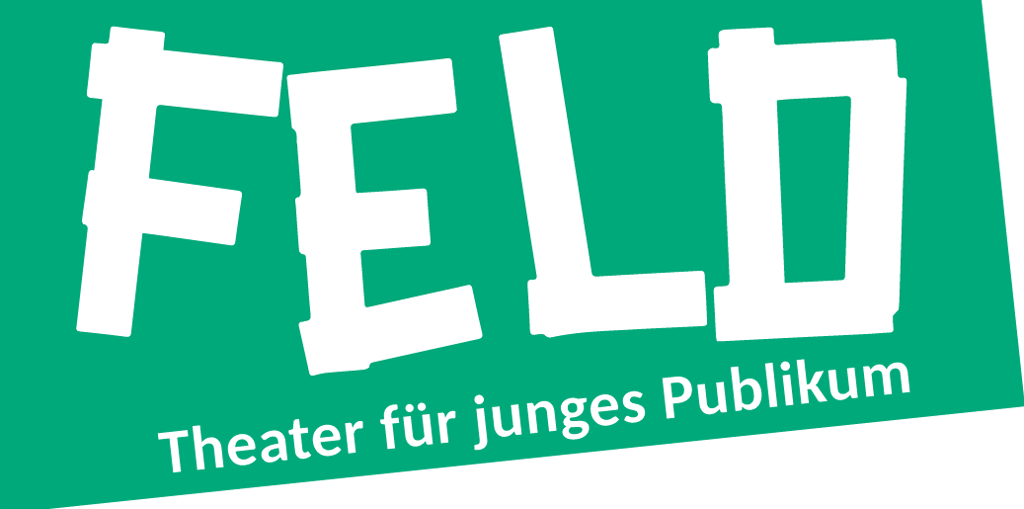 ---