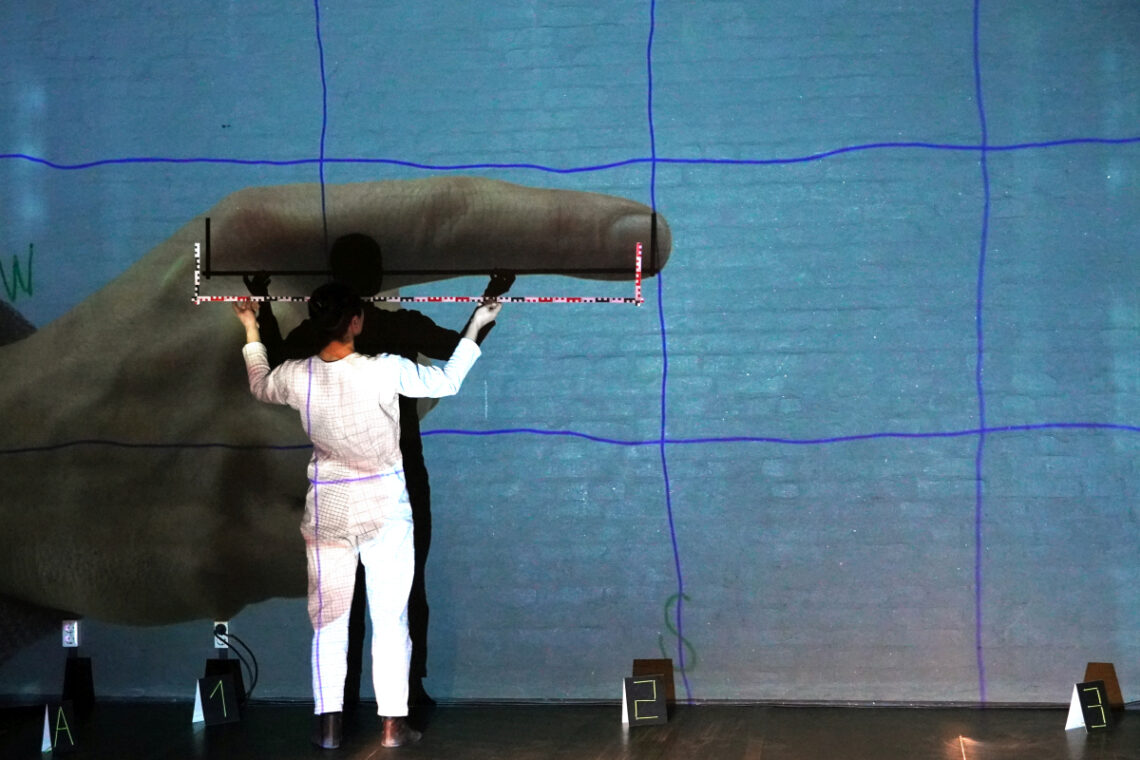 FELDMESSUNG / ARPENTAGE
3+ / Production for a young audience and all others
– visual theater with tools, hands & bodies
Through acrobatic movements, tensions of ropes, experimentations with lights and the manipulations of objects, the performers develop their own method of measurement and take their audience into a world where science and poetry are intertwined.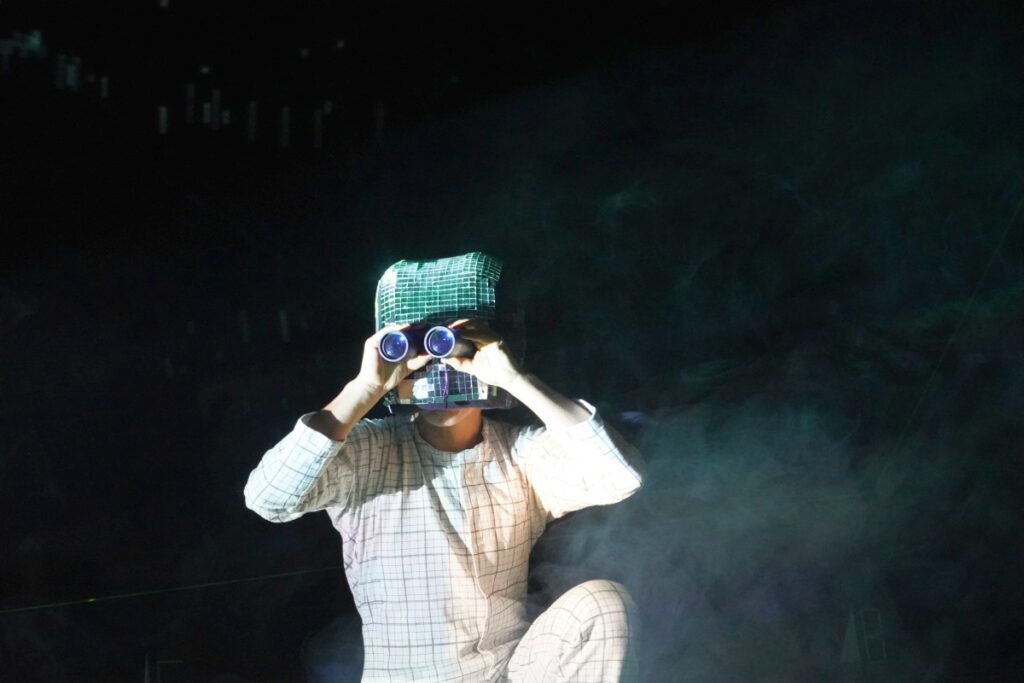 NEXT DATES:
Saturday 10. Juni 2023 at 6pm,
Sunday 11. Juni 2023 at 11am
Monday 12. Juni 2023 at 10pm (schools).
"Feldmessung / Arpentage / Surveying" is a performative project that playfully questions measurement processes and highlights their  possible inaccuracies and failures. In order to define spatial boundaries and explore certain laws of fundamental physics, the performers play with their own bodies as well as with working tools.
–
Performance: Claire Terrien, Lena Gätjens, Bianca Iannuzzi. A coproduction by Plus Ou Moins Cirque Productions with FELD Theater, in cooperation with Le Cube / Cie La belle Meunière (FR), Arts Printing House Vilnius (LT). Granted by Hauptstadtkulturfonds, Fonds Transfabrik.
"Unmeasurement" focuses on inaccuracies, the failure of the measuring process. Instruments for measurement, marking and construction are explored physically, visually and musically. Through acrobatics and objects manipulations the performers develop a kind of inversion of the measurement – towards a multiplication of possibilities, a poetics of the indefinite. Following the logics of measuring, the performances show an ongoing struggle to create a system in the midst of a reality impossible to grasp.
>> DETAILED PROJECT DESCRIPTION UNMEASUREMENT
---
Ongoing & Coming soon… projects.
---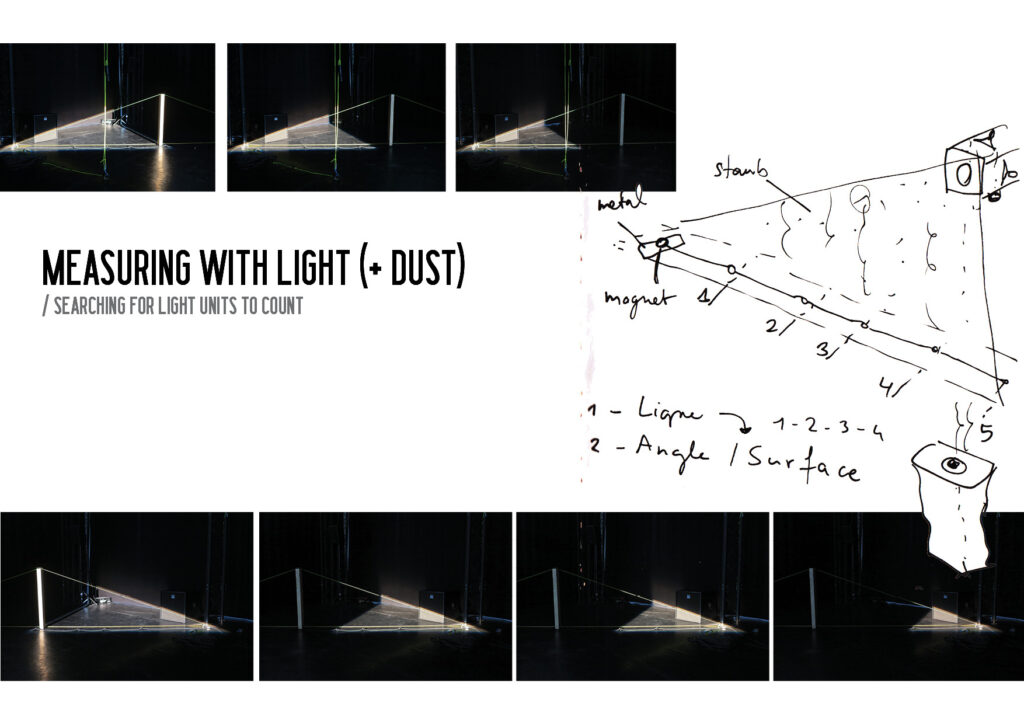 Research "Numbers embody"
Jan.-July 2022 – Supported by DIS-TANZ-SOLO, Maison des Métallos Paris (Residency July 2022)
---
---
/ ROAD MAINTENANCE SERIES / STRAßENUNTERHALTUNGSDIENST
/ site specific performance with dust & circus / ortspezifische Performance mit Staub und Circus /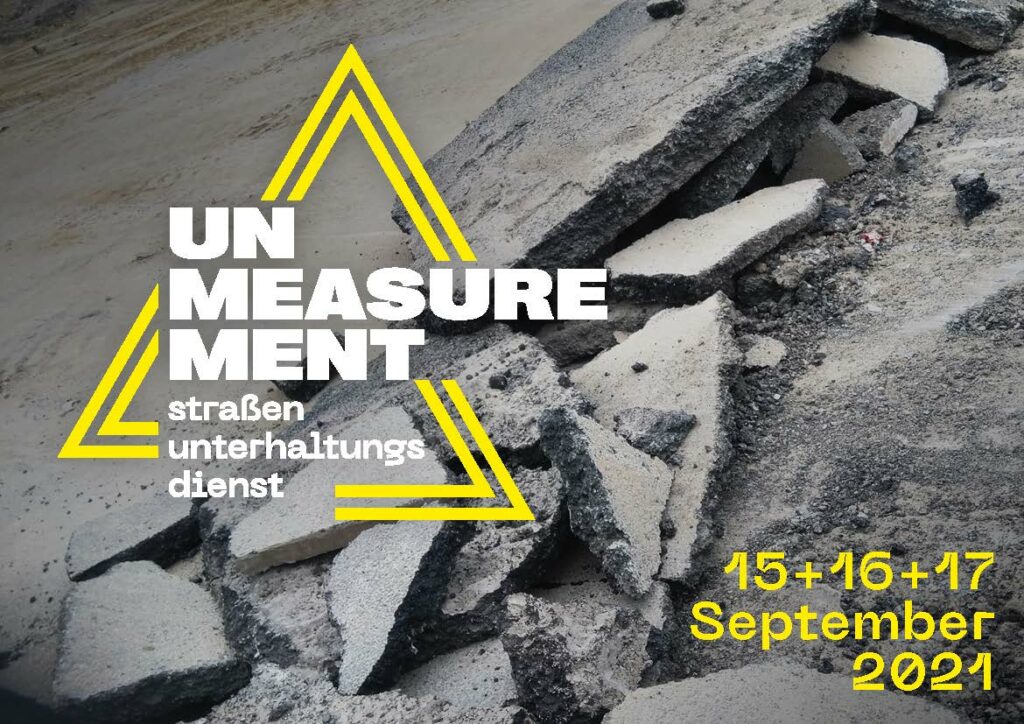 We are surrounded by architecture, but we often ignore how is it planned and built. How does a drawing evolve into a construction? The site-specific performances of UNMEASUREMENT investigate this process.
–
Performance: Jule Knaust, Franziska Pack, Marie Lynn Speckert, Dan Su, Claire Terrien. Granted by Fonds DAKU #TakeAction and supported by Reviersüdost, Schloss Bröllin.
---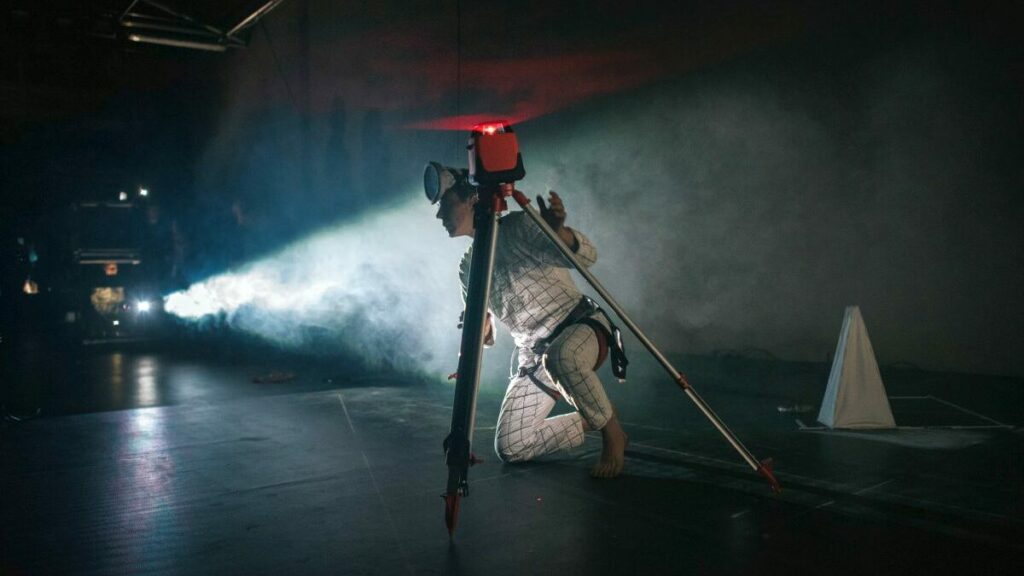 ---
BLOG
ackerstadtpalast arts printing house ausland-berlin baustelle blandine casen building site bundeskultur cartography Cie La Belle Meunière circus dachverbandtanzdeutschland distanzen distanzsolo dust exhibition feldmessung feld theater film handwerk hanging karkatag ladder le cube lichtenberg lights magacin belgrade metal neustartkultur noise performance sand schloss bröllin site specific staub strassenunterhaltungsdienst tools unmeasuring vilnius werkstatt wiesenburg wiesenburg-on-air workers workshop xenakis